Positive postcards
Our little ones love getting mail so get them involved colouring in these postcards to let family and friends know you're thinking of them.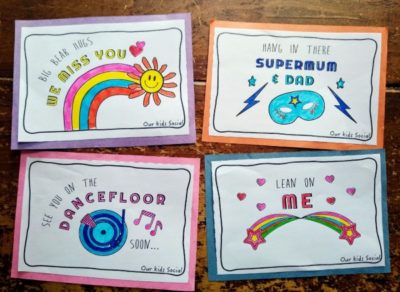 OKS Happy bunting
Brighten up a wall in your house with our OKS bunting or make some for a friend to cheer them up in these tough times.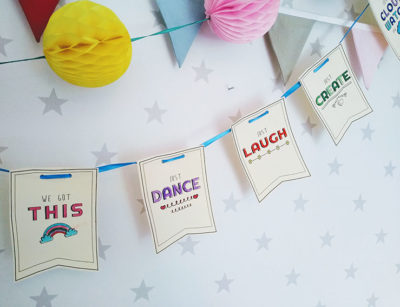 Thank you Captain Tom Poster
Print and colour in our OKS Thank you Captain Tom poster for your window.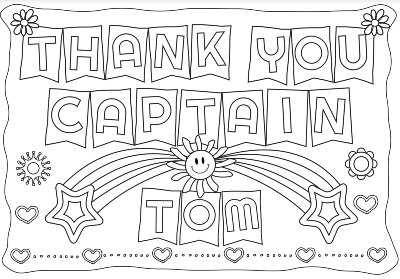 OKS Party Pack
Why not throw your own OKS party at home? This pack contains everything you need for the ultimate lockdown party. Download our party board game too – play with family at home or take it online and compete with friends!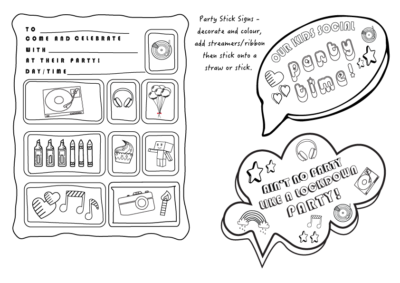 Lock-in Party Pack – Part 2
Download part 2 of our party pack which includes a design your own flyer template and family VIP wristbands to your lock-in party!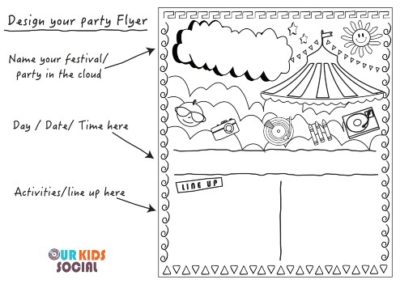 Mango Shakes
We have teamed up with The Alchemist to bring you the perfect mocktail for your lock-in party – their very own Mango Shake – Yum!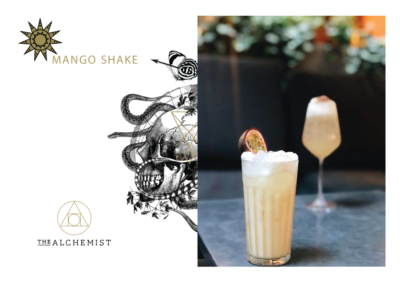 Punkbox Tribe Microphones
Check out our latest collaboration and pimp your loo rolls into microphones with this download from Punkbox Tribe – an essential for your lock-down party!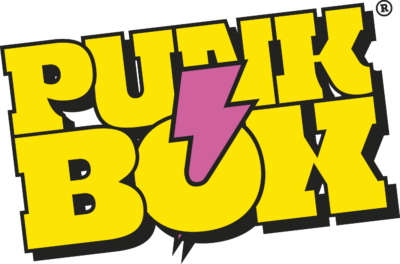 Alphabetti Spaghetti fitness game
Check out the Witness the Fitness family guessing game combined with some fun family exercise.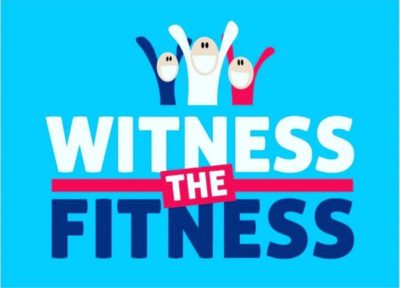 Make a Kitty Purse with HDY leather
Our friend Jess at HDY leather has put together this simple DIY no sew cardboard kitty purse, purfect!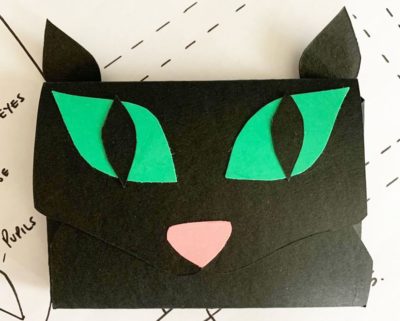 Vanilla Cupcakes Recipe
You can't have a family lock-in without cake! Delicious and super easy vanilla cupcake recipe from Made on the Sofa.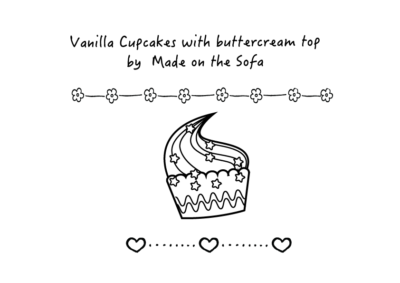 OKS PARTY BOARD GAME
To play our party game you will need a dice, counters (coins or something similar), a limbo stick (broom or washing line pole work well), a smart speaker for song requests or use our Spotify playlist.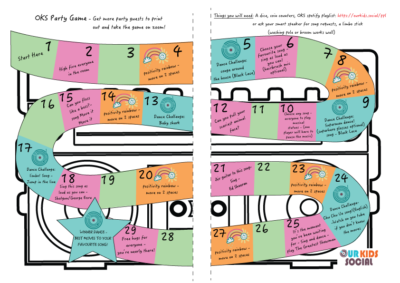 Neighbourhood Easter Egg Hunt
Simply colour in and stick in your window (if there's room with all those lovely rainbows and teddies!) to create your own neighbourhood easter egg trail.
Use the tally up sheet to make a note of the house numbers and the colours they see. Then total them up at the end. Chocolate prizes at the end optional!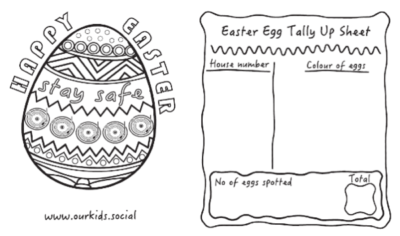 Rainbow Poster
Colour in, stick, glue, add glitter – get creative with our OKS rainbow poster.