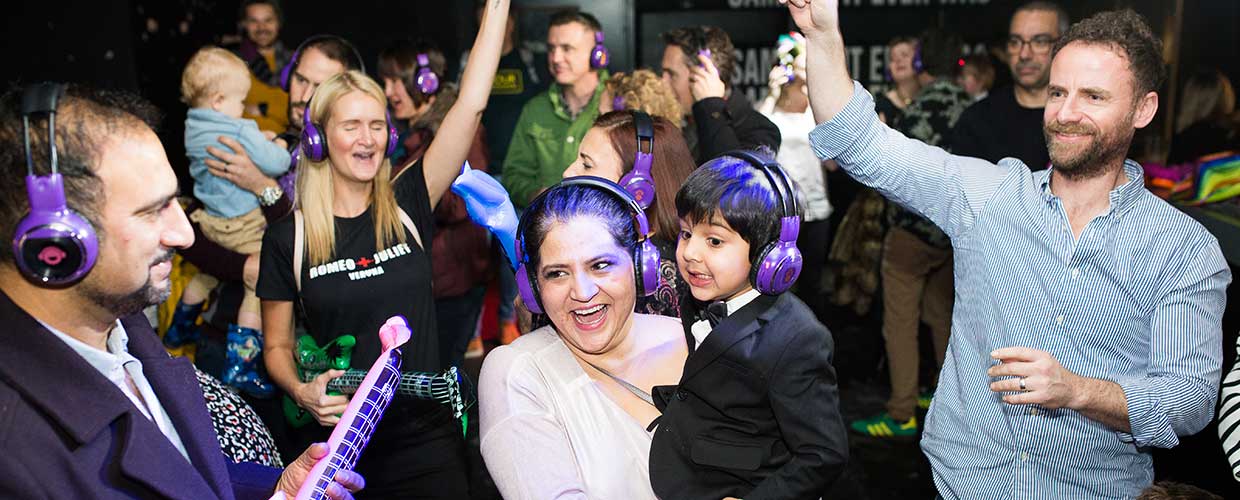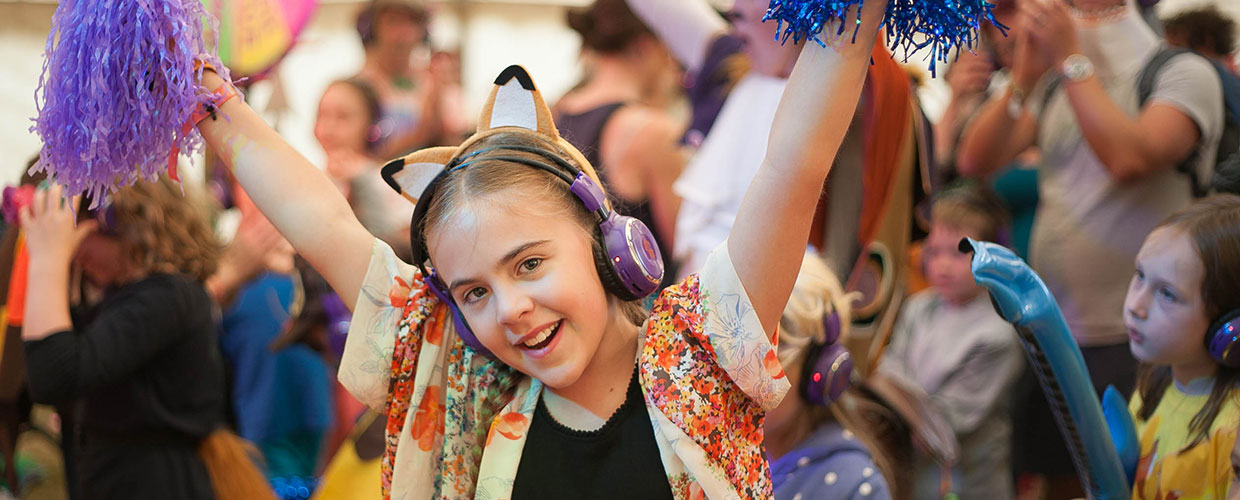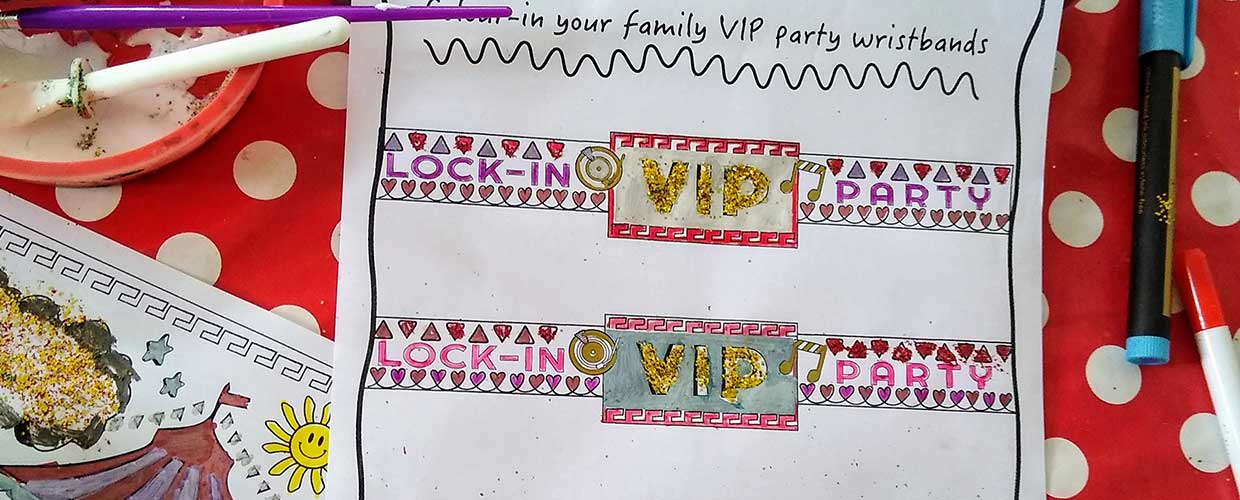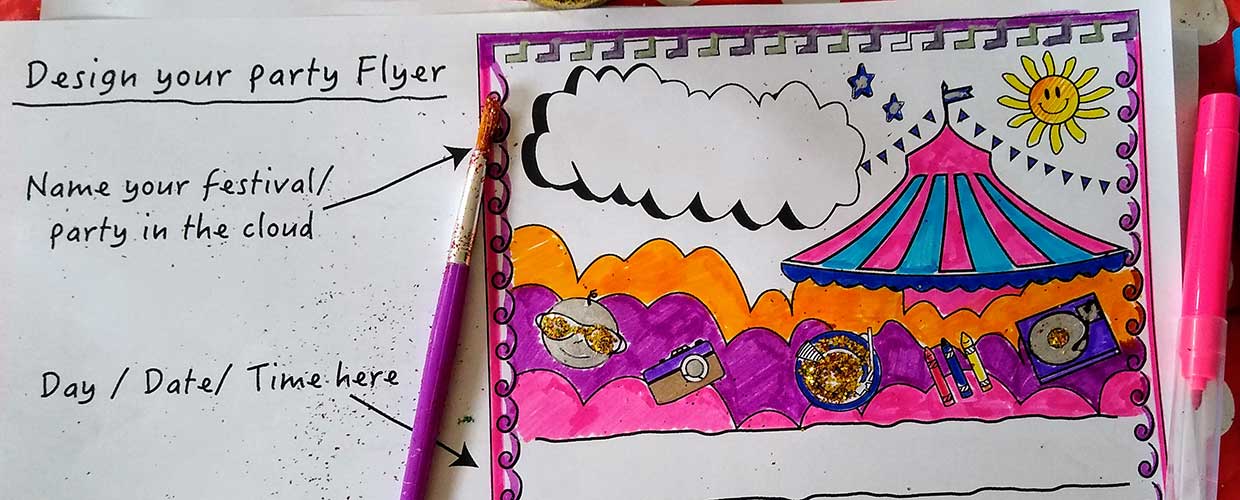 Silent Disco Hire
We may not be able to host our legendary silent disco parties but we have put together a party box like no other for you to host your own party safely in your own home or garden. We provide all the kit – you just need to hook up your own device (e.g. phone, laptop, tablet, MP3 player) using the lead we provide.
Use your own playlist or take a look at some of our favourites on our Spotify OKS Party Playlist.
HOW MUCH DOES IT COST?
– £75 for 1 transmitter (1 channel) and up to 15 headsets
Choose this option if you just want to play music from one device to kids only
– £85 for 2 transmitters (2 channels) and up to 15 headsets. You'll need TWO separate devices playing music if you are running TWO channelsChoose this option if you want to play music from one device to kids and another device to adults (or older kids) on a 2nd channel all at the same time
– £50 refundable damage deposit
– FREE kids craft packs including VIP party wristbands, design your own flyer templates, superhero masks, microphones and more! (up to 8 packs only – more available if you hire more headsets – PLEASE ENQUIRE)
– FREE bubble machine hire and small bottle of bubbles
– £3.50 Confetti cannon
MORE HEADSETS AVAILABLE. PLEASE ENQUIRE FOR PRICE.
WHAT'S THE DELIVERY?
Hires run from Friday – Monday but we do offer midweek rates as well. Please enquire.
Local delivery is FREE. A delivery and pick-up charge will apply for locations 10 miles out of the local area (M21 – Chorlton).
COVID-19 SAFETY MEASURES
To reduce contact as much as possible your silent disco party box will be dropped off and picked up from your doorstep respecting social distancing rules – gloves will be worn by the driver.
All headsets will need to be bagged up into the clear plastic bag we provide you with and we will leave for 72 hours – this is the government's recommended time for the surface virus to no longer be contagious.

All headsets and equipment will then be cleaned thoroughly with antibacterial spray
If you or any of your party experience any symptoms associated with Covid-19 you must let us know and we will re arrange the booking.
HIRE A BELL TENT FOR YOUR SILENT DISCO
We've teamed up with Blank Canvas Tents and Events who are offering 4m bell tents from £60. Contact Paul for more details.
What's in your £75 party box?
(Available to hire from 29th March 2021)
1 transmitter – will allow you to play one channel of music through your own devices i.e. phone, tablet, laptop.
(For additional cost, we can provide a second transmitter which will allow you to play music from two devices over two channels.)
15 headsets – fully sterilised after the last hire.
(Addition headsdets are available. Please enquire for cost.)