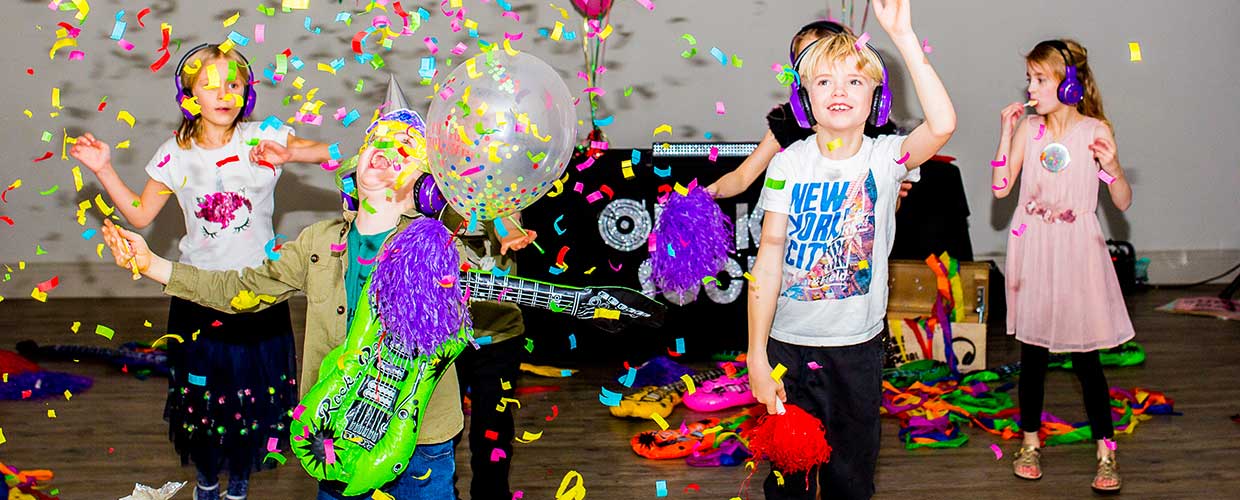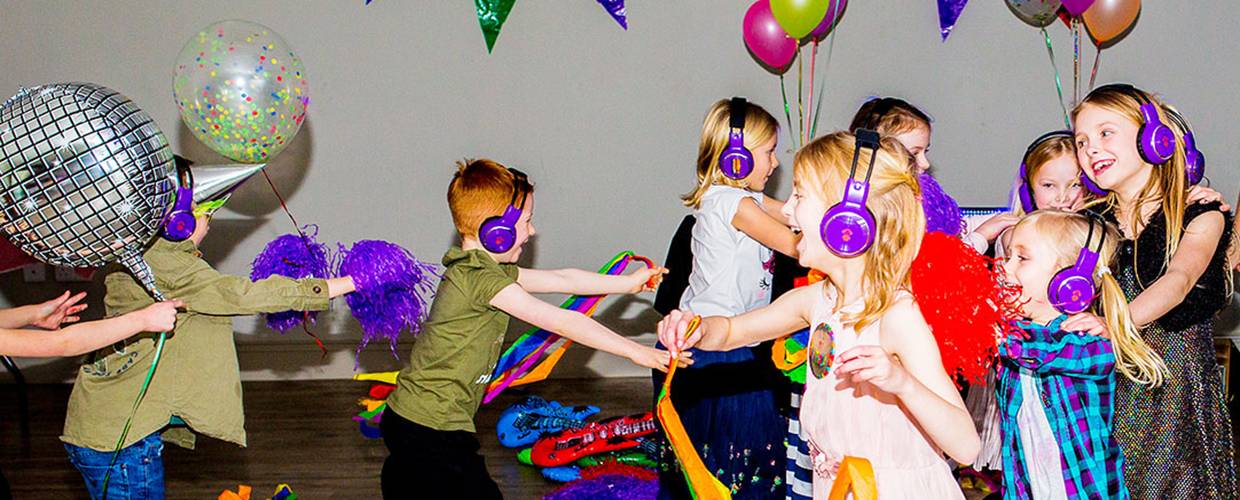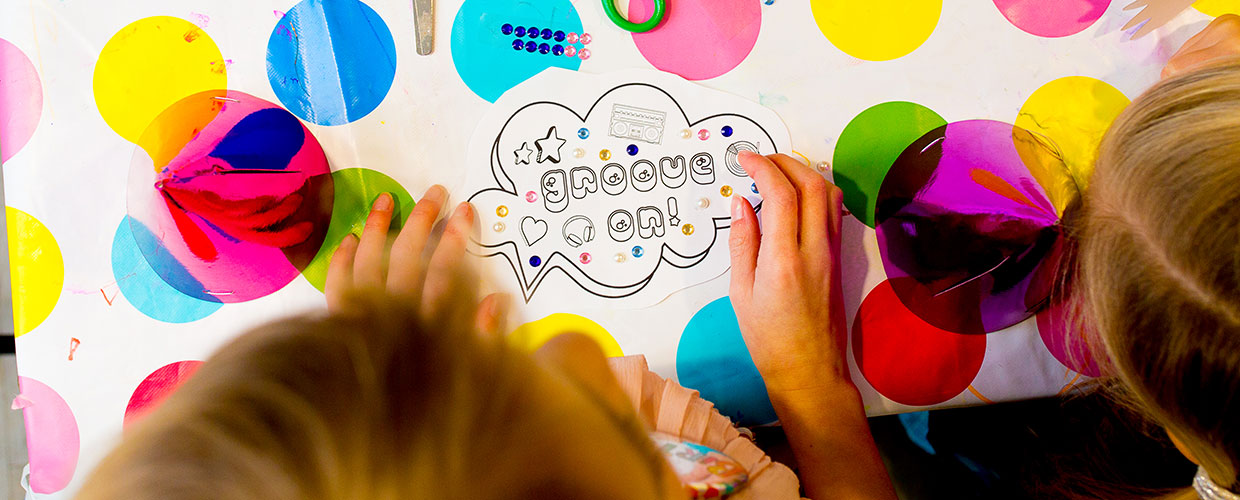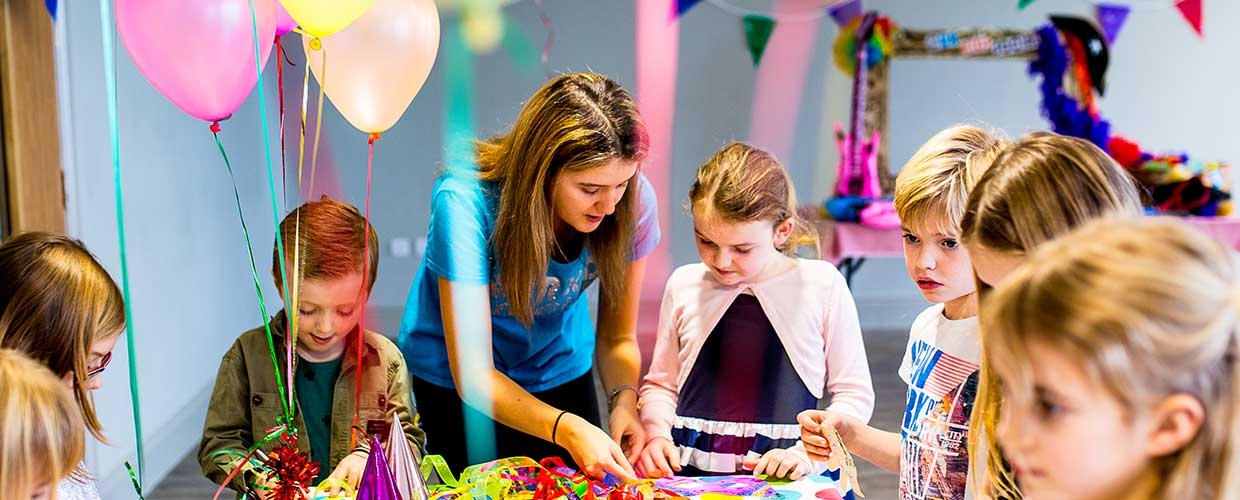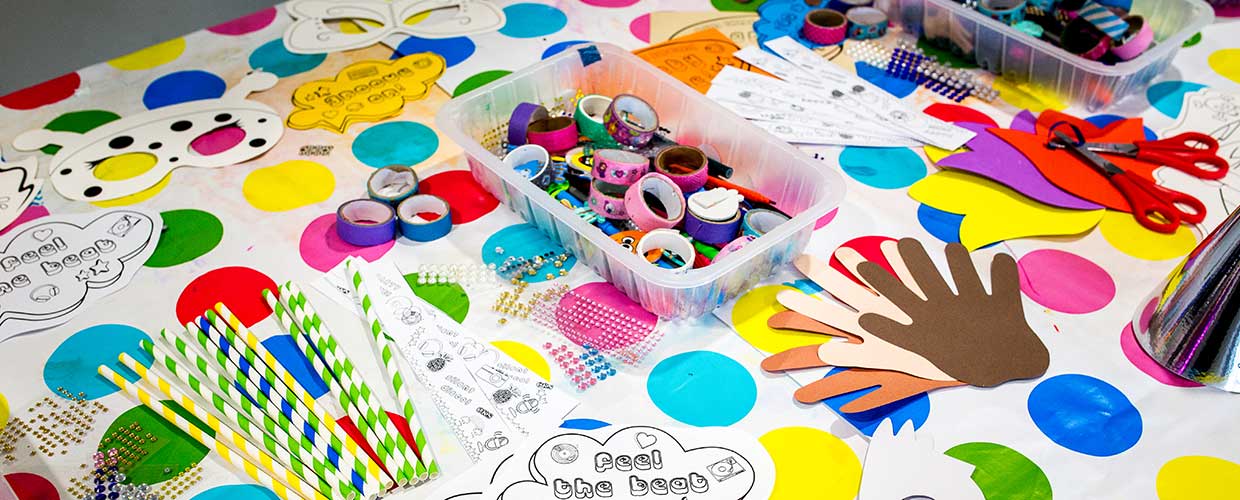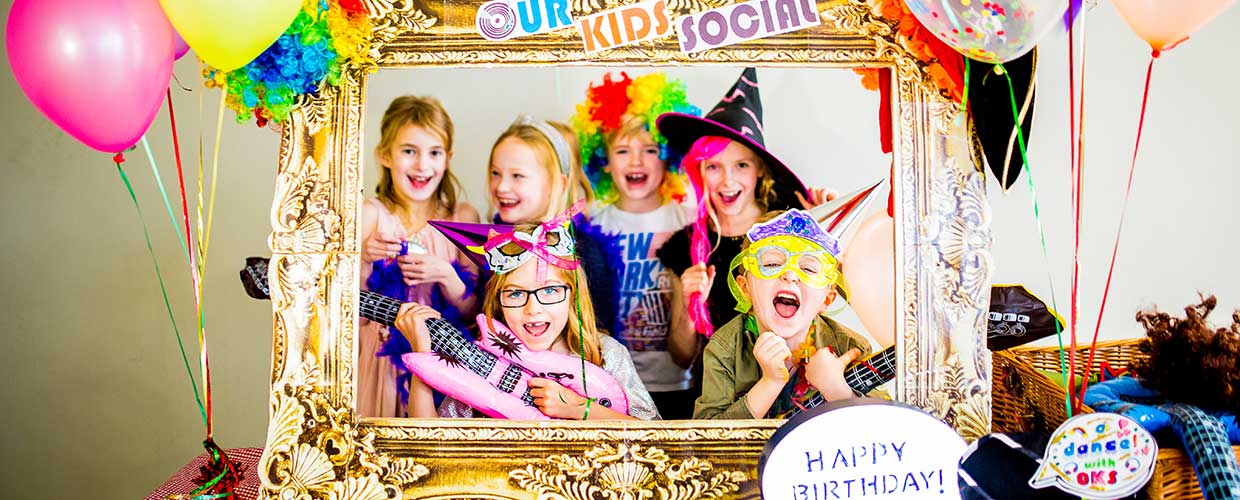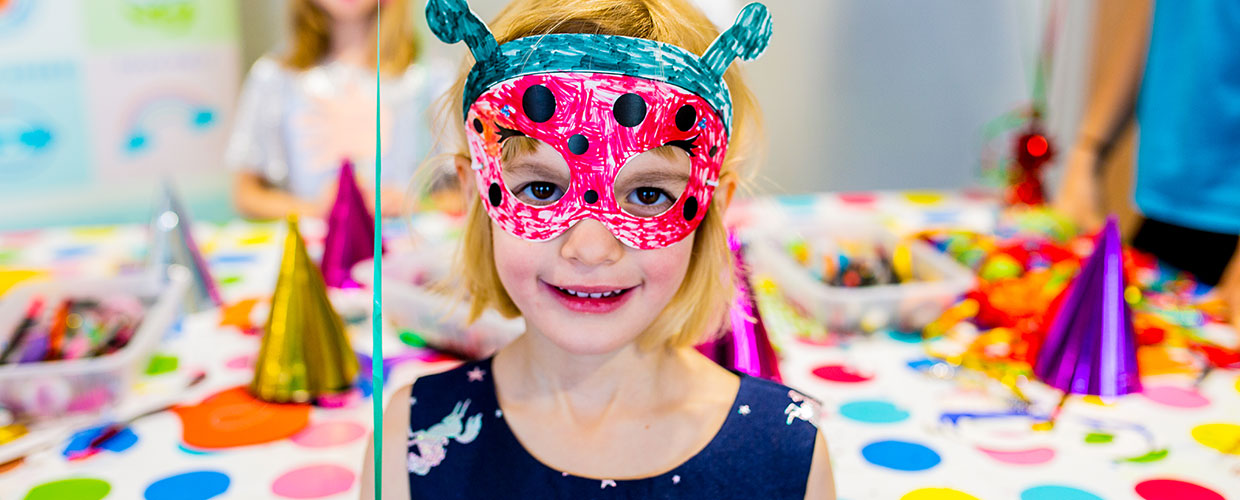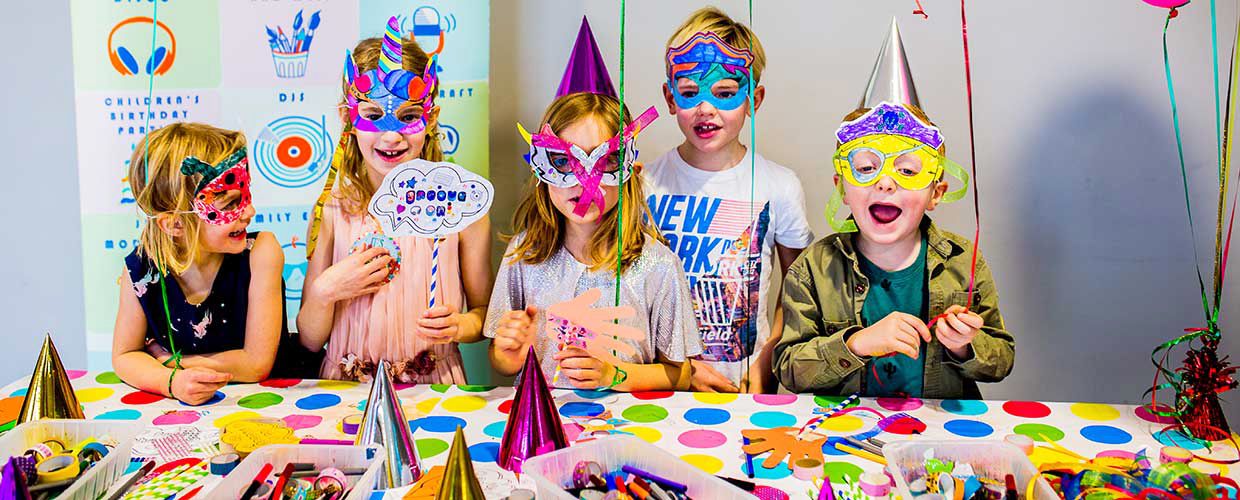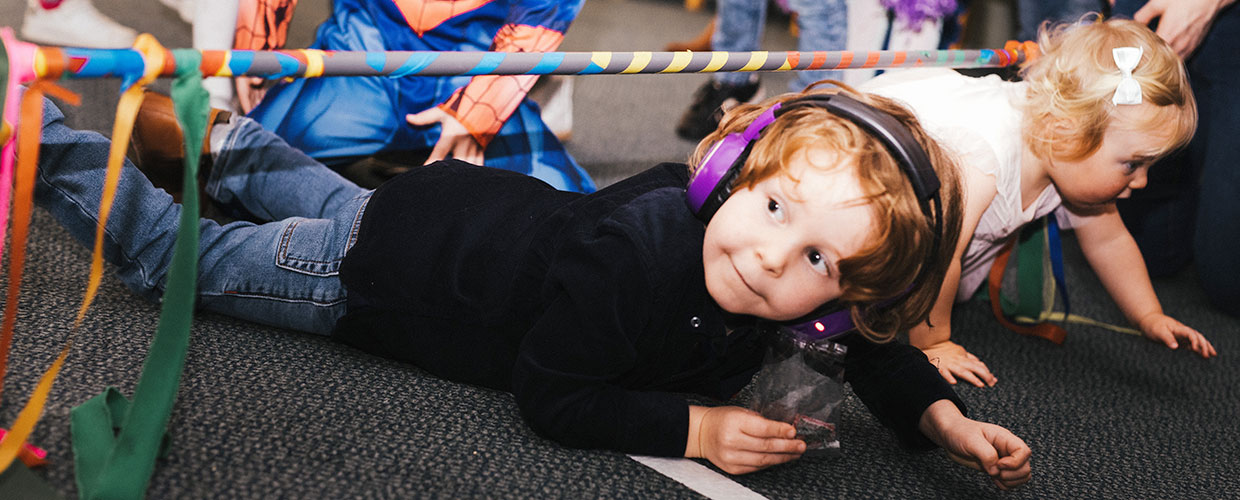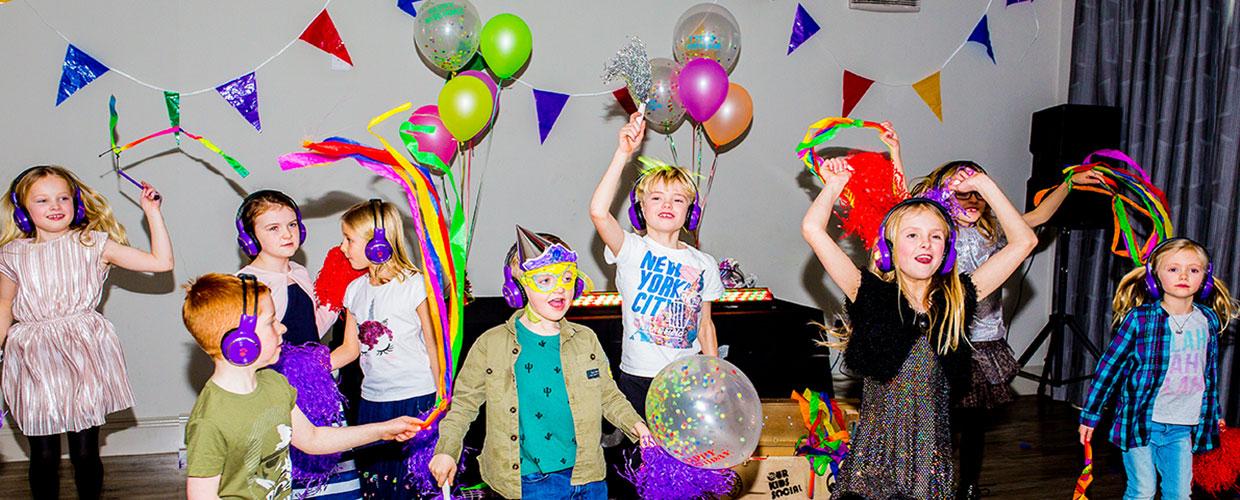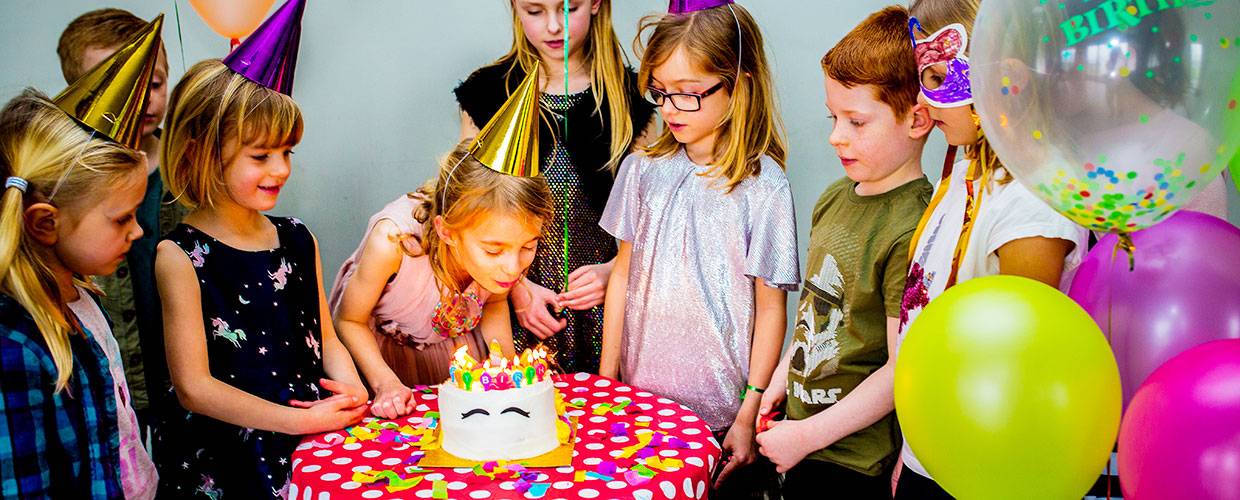 Children's silent disco Birthday parties
Stuck for party options? Looking for something different? Need a hassle free kid's party to entertain the children? OKS is the answer. Whether your group is small or large, whatever your taste in music and however you want to theme it, we have it covered. We are based in Manchester and currently cover areas within a 25 mile radius of Manchester. Our parties are suitable for children aged 4 – 9yrs; the birthday child must be turning at least 5 years old on their birthday.
What's involved in an OKS silent disco children's party?
As the children arrive to your party we run a pre-disco craft session which will be themed around the silent disco – from funky masks to crazy glasses or musical instruments to shake and rattle on the dancefloor, we have it covered. This is a great welcoming activity to have for the first half hour whilst children also have access to our dress-up box and the OKS photo frame.
It's then time for the disco! We have around 60 minutes of silent disco fun. This includes games and dances, follow the leader routines, classic party songs and kids pop favourites. We provide all party game prizes. Our glittering bag of chance game runs throughout the disco and invites a dancer to pick out of the bag from limbo to conga – the children pick the challenge and we provide the party! With bubbles, inflatable guitars, dance-floor props, games and challenges, we guarantee to have everyone dancing and with smiles on their faces. Through the headset mic we will speak to the children through their headphones and we welcome parents and adults to join in too.
We request that you bring a pass the parcel as we find this is useful for when the children need to take a break and also they will need water or juice available. We end with the birthday child letting off a spectacular confetti cannon. We encourage adults to be as involved as possible (extra adult headsets are available FREE of charge) – the kids love it, especially when we have a adults vs kids dance off!! This however, is entirely up to you. The rest of the time is then for you to use for food and the birthday cake.
The Package includes:
headsets (up to 100 available)
lead DJ and OKS assistant
all craft materials
disco lights
bubble machine
dancefloor musical inflatables
photoframe & dress-up
pom poms & twirlers
prizes for all games
end of party confetti cannon
2 Hour Party Format:
30 mins - silent disco themed arts and crafts with OKS dress up and photo frame, (facepainting optional)
1 hour - silent disco and games - pass the parcel - last song ends with confetti cannon finale!!
Food / birthday cake, happy birthday song
Optional extras: